Can Fan RK 160L Ventilation Kit 1200w max 780 m3 /h
Ventilation set CAN Lite 800 max 780 m³/h for max 2x600 Watt HPS
This ventilation set has been specially assembled for immediate assembly and commissioning. Everything fits directly together and you certainly no longer suffer from bad smells. Perfectly suited for smaller spaces, to be used as a blower or as an exhaust system. If you use this ventilation set as an exhaust system you can operate a maximum of 2x600 Watt lamp power with it.
The standard CAN Lite 800 ventilation set consists of:
1 x Can Fan RK160L Tube fan max 780 m³ / h
1 x Can Lite Carbon filter 800 m³ / h flange 200 mm
1 x Plug with cord +/- 2 meters (3 x 1.5 mm2)
1 x Combiconnect Hose Ø 160 mm - 5 meters
1 x Plug connection 200 mm for flange
1 x Reducer 160-200 mm
3 x Hose clamp 60 - 270 mm
This ventilation set can also be expanded with suitable Fan controllers.
Look for the options below.
You can upgrade this ventilation set with an external controller from Cli Mate:
With Climate Fan Controller
Works in 2 steps, automatically controlled by temperature
Very simple operation, adjustable by 2 rotary knobs
External temperature sensor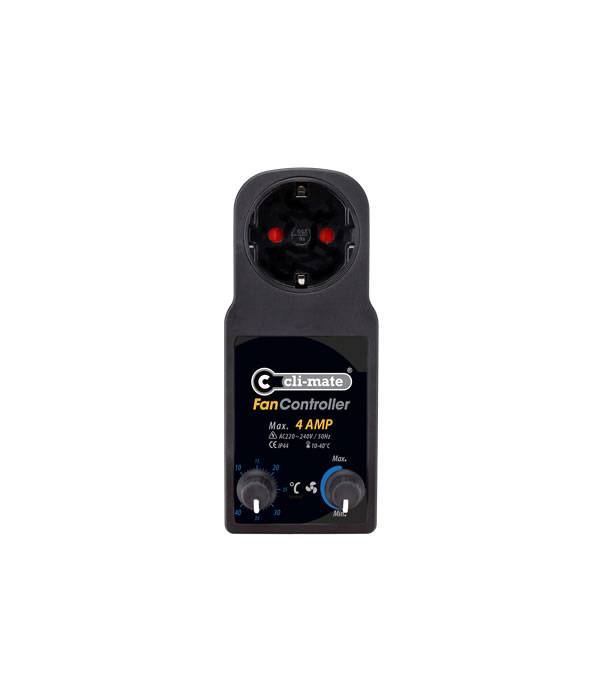 With Climate Transformer Controller
Mounted in a slim splash-proof housing
Automatically controls in 5 steps
1 connection point on the side of the controller
Especially suitable for alternating current motors
Very easy to adjust, using 1 temperature button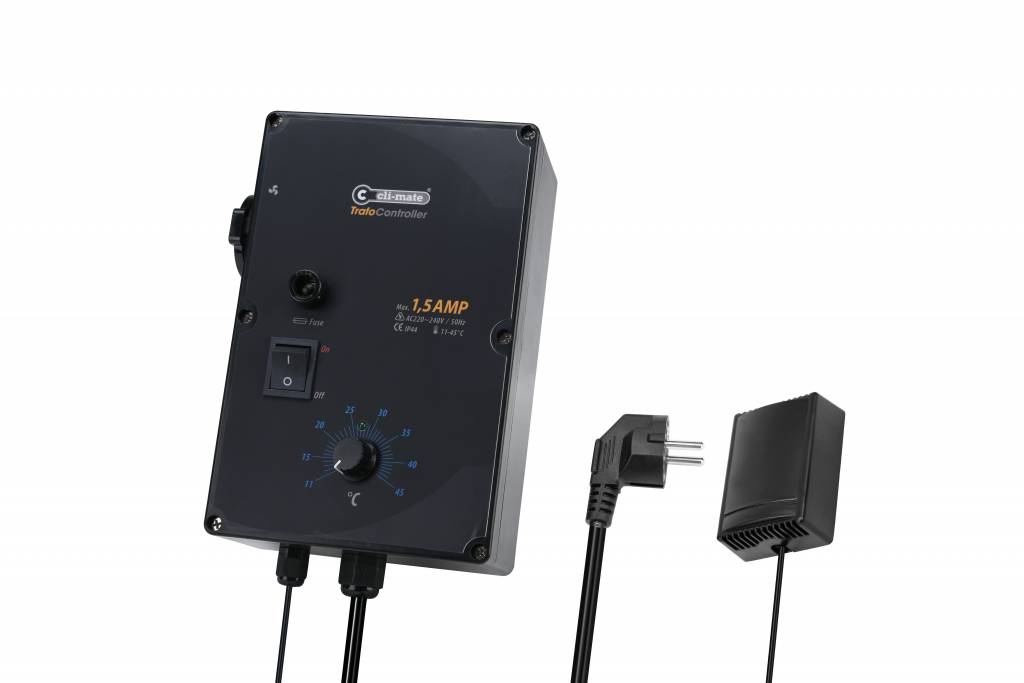 Features CAN Lite Carbon filter 800
Filter CAN-Lite 800
Material Steel
Kool Lite
Length 33 cm
Weight 5 kg
Weight Cabbage 3.4 kg
Diameter 30 cm
Carbon bed 5 cm
Capacity Technical 880 m3
Capacity Practically 800 m3
Properties CAN Fan RK160L Tube fan 780 m³ / h
Air Flow 780 m3 / h
Weight 3.2 kg
Amp 0.5 A
Power 103 watts
The main reason for using a carbon filter is protection against toxins. The ventilation set is intended for indoor use and there is a chance that fungi, bacteria and insect pests will end up in the plants. These substances are spread throughout the living environment. This can have a negative effect on people's health. In particular spores and aflatoxins from fungi (which you always have in a wet room) can be pathogenic in sensitive individuals. A filter prevents it from spreading. If crop protection is to be carried out, a carbon filter prevents the agents from spreading through the home. By the way, only a few resources are allowed to use at the moment, pay attention to that.
Pay attention; carbon filters can unfortunately not be returned.