Urban Garden Store (Urban gardening)
Corona Update
Due to the tightened measures surrounding COVID-19, our store, the Urban Garden Store in Arnhem, will be closed on Tuesday 15 December.
You can order online 24/7 at:
www.rajatrading.nl
Behind the scenes, we continue to work hard to process all online orders.
Do you want to pick up your order outside the warehouse?
Which can! But only in our outside area.
We adhere to the guidelines of the RIVM.
Our store will therefore remain closed to the public.
Customers are not allowed in due to the lockdown.
The collection is only possible outside and by appointment.

You can order online to make an appointment.

In this way, we limit the contact moments and spread crowds.

Keep 1.5 meters away.

A mouth mask is mandatory.

Come alone as much as possible.

Stay at home in case of symptoms.

Preferably pay with PIN or contactless.

We prepare the order outside.

We request that you follow the advice of our employees.
If you do not adhere to the guidelines of the RIVM or the instructions of our staff, you must leave our outside area.
Raja Trading | The #1 Urban Garden Store
In addition to our webshop, we also have a physical store in Arnhem.
With us you can shop everything for your garden and rely on our knowledge, experience and quality products. With our competitive prices and fast delivery, we always strive for satisfied customers.
You are of course very welcome within our opening hours.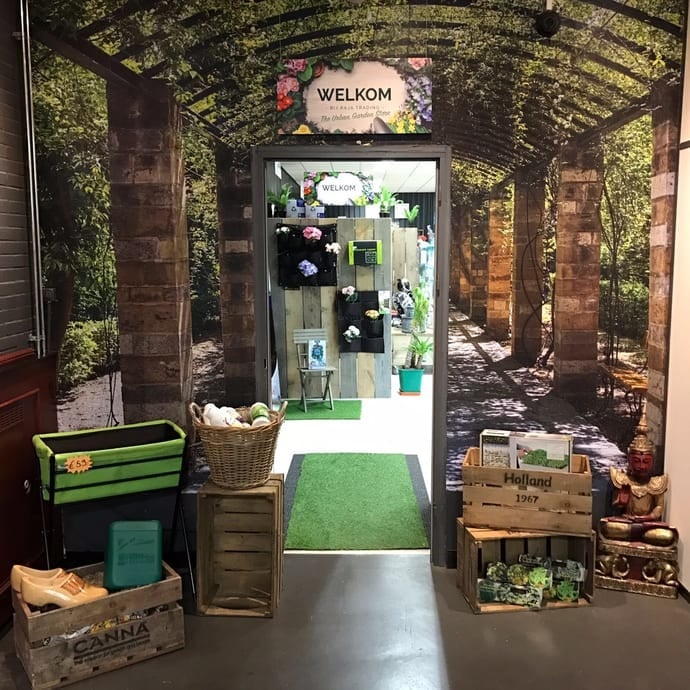 Shop opening hours Raja Trading | The #1 Urban Garden Store
The opening times of our store are listed below.
Monday 9:00 am - 6:00 pm
Tuesday 9:00 am - 6:00 pm
Wednesday 9:00 am - 6:00 pm
Thursday 9:00 am - 6:00 pm
Friday 9:00 am - 6:00 pm
Saturday 10:00 am - 2:00 pm
Visit our real store Raja Trading | The #1 Urban Garden Store(no grow shop!)
Plattenburgerweg 91-1
6824 ET Arnhem
The Netherlands