Shipping & delivery
---
The advantages of our shipping
Fast delivery
Carefully packaged
Track and trace
Free shipping for parcels up to 30 kilo (from 119 euro in the Benelux and Germany)
Delivery to a pickup point or parcel shop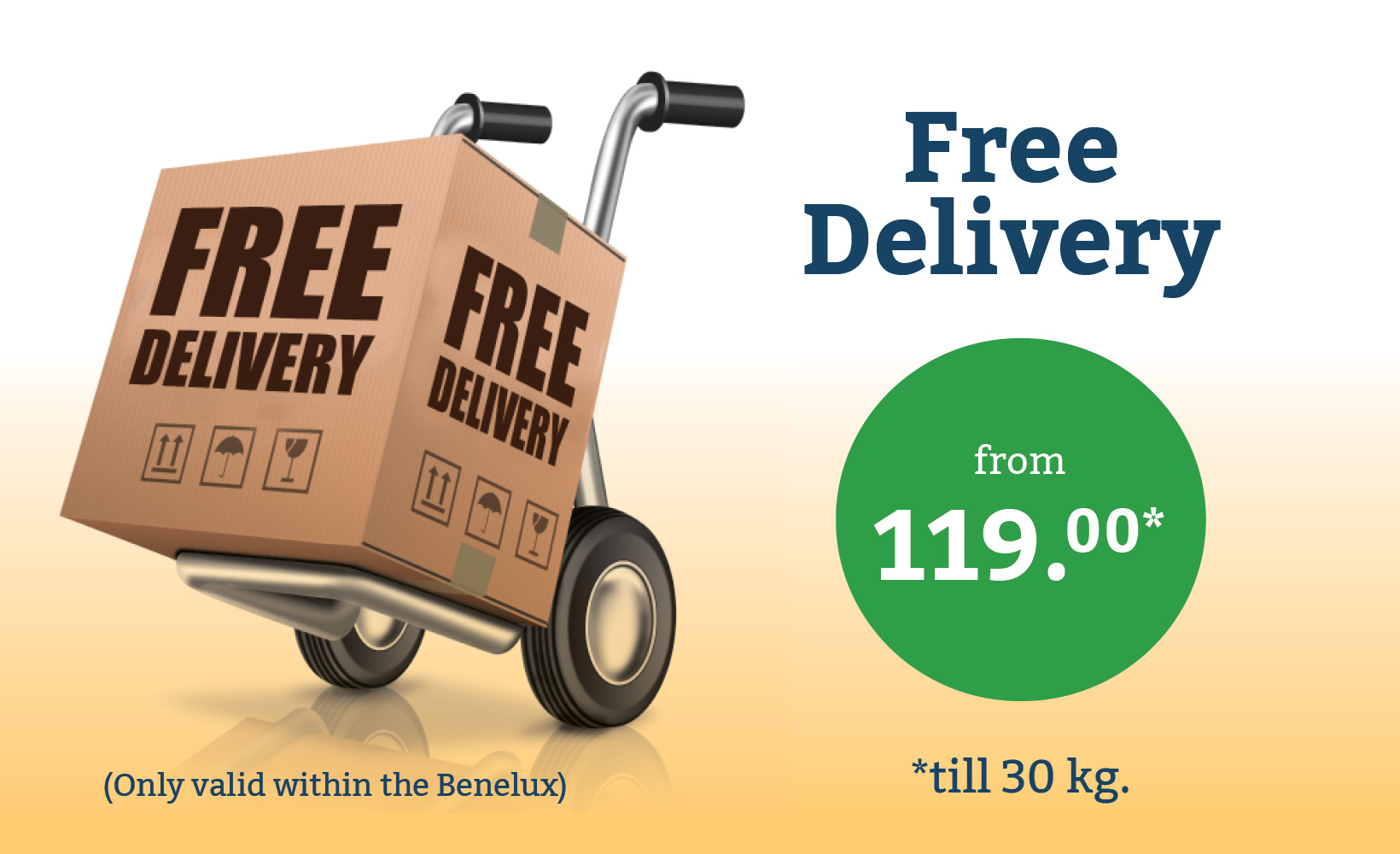 ---
Fast delivery
We and our partners do our utmost to deliver the ordered items to you as quickly as possible. We will let you know by e-mail when the shipment has been sent. If you have an account with us, you can also log in to see the current status of your order. 
---
Carefully packed
All orders are packed carefully to ensure that the items arrive with you in perfect condition.
---
Track & trace
You will always receive a Track & Trace code from us by e-mail so you can follow the delivery. In most cases, our carrier is DPD. With DPD Predict and live-tracking you will never have to wait for a package again. On the day of delivery we will let you know exactly when you can expect your package. And with live tracking you can see how many stops the driver has to make before he reaches your delivery address. In addition, you can always choose to postpone your delivery or drop it off at a DPD pick-up station or at your work.
---
Free shipping for parcels up to 30 kilo
If you order for 119 euros or more, delivery is free of charge.
This applies to the Benelux and Germany and up to a maximum of 30 kg.
For bagged goods and products longer than 115 cm a shipping surcharge applies. 
---
Delivery to a pickup point or parcel shop
Would you like to order something, but are not able to receive your package at home or at work? Have your plans changed and you won't be home? Then you can easily change the time or place of delivery online. You can also choose to have your package delivered to a parcel shop. Note that due to the limited space in the parcel shops, this is only possible with smaller parcels up to 20kg. DPD can not always offer you this possibility.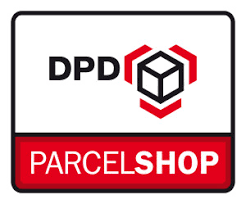 ---
Delivery time
We always strive to deliver your order within 2 working days after receipt of payment. This is on condition that the product is available from the supplier and that the order is not to be delivered to a remote area. Please note: For deliveries, we are partly dependent on our shipping partner. We cannot be held responsible for any errors, damage or delays caused by the shipping partner. What we can do is find out what is going on. To do so, please create a ticket.
---
Multiple parcels
In order to deliver your order as quickly as possible, it may happen that you receive several parcels. It may also be the case that not all the parcels are delivered to you on the same day. Naturally, you will be sent a Track & Trace e-mail for each package. We do everything we can to keep this to a minimum. Thank you for your understanding.
---
Our shipping costs
Parcels from 0 to 50 kg

| | | | | |
| --- | --- | --- | --- | --- |
| Weight (kg) | 0-5 | 5-20 | 20-30 | 30-50 |
| BE NL LU | 5,95 | 6,95 | 9,95 | 19,95 |
| DE | 5,95 | 6,95 | 9,95 | 19,95 |
| AT DK FR | 9,95 | 11,95 | 16,95 | 29,95 |
| ES IT IE SE FI NO | 18,95 | 19,95 | 24,95 | 49,95 |
| CZ HU PL PT | 27,50 | 29,95 | 34,95 | 69,95 |
| CH HR | 39,95 | 44,95 | 49,95 | 99,95 |
Pallet from 50 to 800 kg

| | | | | |
| --- | --- | --- | --- | --- |
| Weight (kg) | 50-100 | 100-200 | 200-300 | 300-800 |
| BE NL LU | 59 | 69 | 79 | 99 |
| DE | 69 | 79 | 99 | 149 |
| AT DK FR | 119 | 129 | 139 | 199 |
| ES IT IE SE FI NO | 149 | 159 | 179 | 199 |
| CZ HU PL PT | 199 | 239 | 269 | 299 |
| CH | 129 | 139 | 149 | 299 |
---
Exceptions
For an additional later to be determined charge we also deliver to remote areas such as islands and mountainous regions.
---
Our shipping partners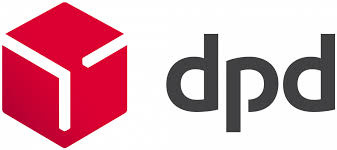 ---
Parcels heavier than 50 kg
Due to health and safety regulations, parcels weighing 50 kg or more are always sent per (half) pallet. If needed, you will be contacted to schedule the delivery.
---
Pallet shipment
If you have a large order and it is delivered on a pallet, we will agree the delivery date with you beforehand. If you refuse the pallet, the address you provided is incorrect or you are not at home on the agreed delivery date, the shipping costs will be charged a second time for the second attempt. Please contact us for more information.
---
Damaged package at the door
If the delivered package is damaged when you receive it, please report this immediately when signing for delivery.
We also recommend that you write the word "DAMAGE" next to your signature when you receive the product. 
We also ask you to take five good quality photos of the damage immediately. In order to be able to process a damage claim, we require at least the following photos:
The outer packaging including the shipping label
The damaged product
The damage
The inner packaging, taken from above
The applied filling material
Please note: If you do not do this, we cannot take back the goods if we find that they are damaged after delivery. Please contact us as soon as possible.
---
Damaged product in the package 
If the ordered product is damaged or the package has been opened and a part of your order is missing, please follow the procedure above. Then contact us as soon as possible. It is very important that the packaging materials and the way of packaging are shown on the photo as well as possible. 
Please note: if you do not do this, we cannot take back the goods if we find them damaged after delivery. 
---
Return costs
If your package cannot be delivered to you because you did not enter your own name and address correctly, and it is returned, we will charge you for the cost of the return shipment, the second shipment and any additional handling costs.
---