Payment methods
Raja Trading | The Urban Garden Store
ENCRYPTED SSL CONNECTION 

In order to safeguard your privacy, we use an encrypted connection that is active throughout your visit to our website. This means that nothing or nobody can see your visit or the details of your order or payment.
WE CURRENTLY OFFER YOU THE FOLLOWING PAYMENT OPTIONS: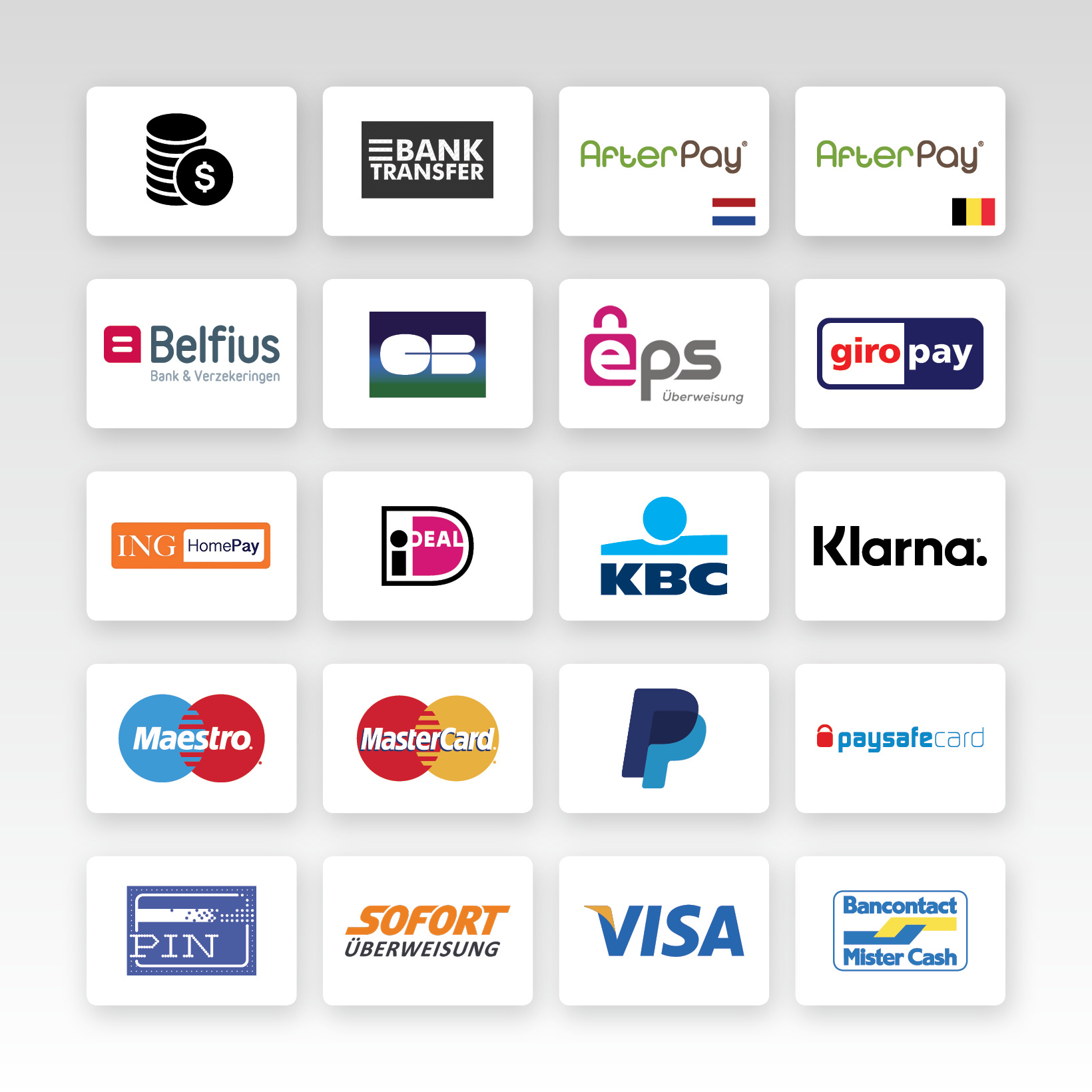 PAY BY BANK TRANSFER
Payment by bank transfer is made through one of our payment providers: Mollie. You will then be redirected to the payment page of Mollie to transfer directly by bank transfer. You will also receive the payment instruction in your e-mail. Follow Mollie's payment instructions exactly. If you do not provide the correct payment description (e.g. RF18-0328-5388-3120), the payment cannot be linked to your order. The result is that the payment is automatically refunded by Mollie and we can not proceed to delivery.
This payment method usually leads to a delay in order processing of 2 working days. For fast delivery, we recommend that you choose a direct payment method. NEVER MAKE THE PAYMENT TO US DIRECTLY!
PAY BY PAYSAFECARD
Middels Paysafecard kunt u indien gewenst geheel anoniem afrekenen.
SAFETY PAYMENTS
Since 2014 we are affiliated with the Webwinkelkeur keurmerk. Webwinkelkeur stands for safe and reliable shopping on the internet. If you shop at an affiliated webshop, as a consumer you know that:
You can pay safely
Your privacy is guaranteed
You know for sure which company you are shopping at
There is an independent dispute resolution procedure.
The label code by a shop must be complied with.
REMBOURS
In case of a cash on delivery you will pay the postman upon delivery. Cash on delivery is currently only possible in consultation and within the Netherlands. Due to security risks, delivery personnel do not have any change in their pockets. Please note that the payment must be paid in cash and appropriately. The minimum cost of a cash on delivery shipment is € 25.
HALLS
Of course, during opening hours you are welcome in our showroom to pick up your order. If you come to pick up your order, you can choose for all payment options except the cash on delivery. If you have not ordered and paid in advance through our webshop, you can only pay by cash or PIN.
For the collection of products, without ordering them in advance in our webshop, we strongly advise you to make an appointment by phone or email to make an appointment.