Plagron 100% terra basis nutrients & media
Get the highest yields you can only dream of with 100% TERRA. Grow it the fast and easy way.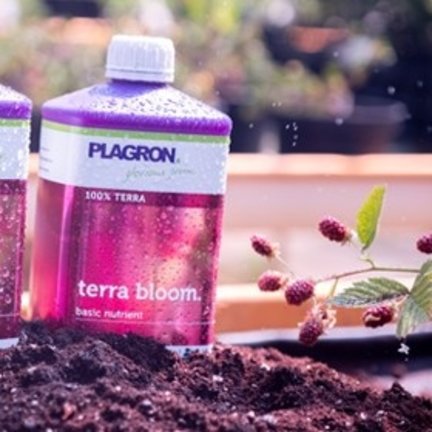 Do you like, fast, easy and good results? If so, then choose Plagron 100% TERRA products. 100% TERRA
substrates and fertilisers offer great flexibility so you can grow whatever you want. 100% TERRA products
can be recognised by the red label.
As you can see in the 100% TERRA Grow Schedule, we recommend Power Roots, Pure Zym and Green Sensation for the best results.