Organic plant stimulants
At Raja Trading we sell various powerful organic plant stimulators and high-quality plant enhancers from BAC.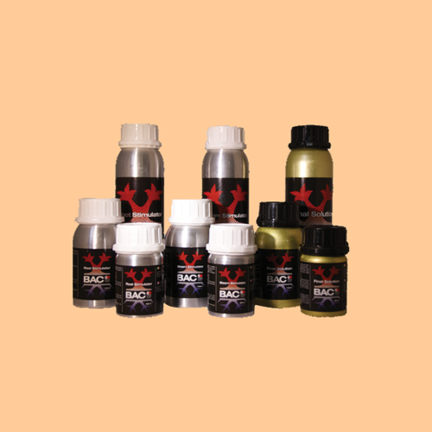 The biological plant enhancers and stimulators from BAC stimulate the growth of plants, shrubs and trees. They increase the resistance and work quickly.
We are happy to help you find organic plant enhancers and stimulators. The stimulators are suitable for, among other things, accelerating the germination process, strong root growth and a faster and longer flowering phase. Plant enhancers ensure, among other things, a healthy soil life and thus make the plants stronger and more resistant to diseases.
Why organic plant stimulators from BAC?
Ensure a healthy soil life.
Various products for stimulating the roots, flowering, growth and germination of cuttings
Prevents diseases and makes plants stronger.
Used successfully for years.