BAC organic plant nutrition
At Raja Trading we sell various types of organic plant nutrients and high-quality fertilizers from BAC for organic cultivation.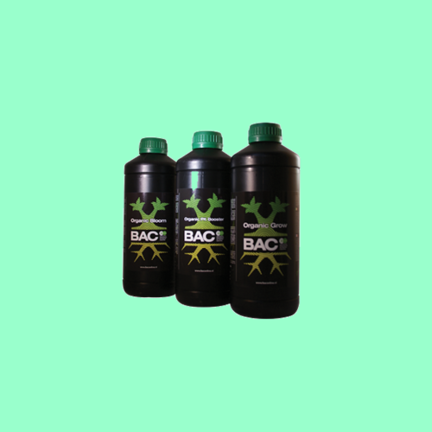 The organic grow ensures optimum growth of the skeleton, roots and leaves of your crop. The organic bloom ensures the production of flowers and sugars. The PK booster makes an explosive production of sugars in the crop possible and also improves the taste, smell and quality of your end product.
Why organic plant nutrients and fertilizers from BAC?
Very high-quality and easily absorbable organic fertilizers.
A maximum yield in taste and odor as well as quality.