Secret Jardin grow lights sets
Complete grow lights from Secret Jardin. These kits are specially designed to make growing easier.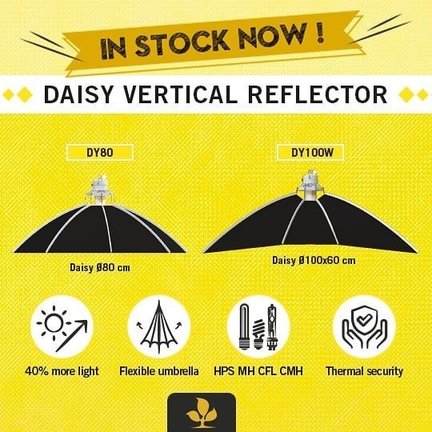 This new HPS kit contains the Daisy reflector, an HPS lamp, an electronic ballast, the CARRYIT support, a cable flange to get the cable into your tent and an Easy Roller & HookIT to easily adjust the height of your reflector.
You can use this to place your lamp closer to the plants.
Advanced umbrella model
Unrivaled performance
Installed in less than a minute.
Thermal protected
Secret Jardin also has the TLED series that has already proven itself. These LED grow lights from Secret Jardin come in a grow or bloom version. The growth variant can be used to germinate or to illuminate small plants and the flowering variant can be used very well as extra flowering lighting from the sides. Versions in 26 and 42 watts.