Ebb & flow and drip irrigation
This cultivation system can be used as an ebb and flow irrigation system or as a drip irrigation system. With this cultivation method, the plants are placed in pots with substrate on the drip tray.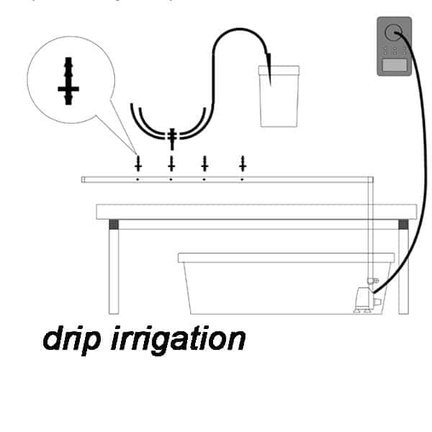 Automatic Irrigation systems
Save time and effort with this automatic watering system from G-Tools!
The automatic irrigation system offers you full control over the watering of your plants and can also be used in 2 ways, namely as an ebb and flow or drip irrigation system. With this cultivation system from G-Tools you can completely customise the cultivation of your plants!
The irrigation system has been developed for use in G-Tools grow cabinets, but can also be used as a separate module or in a grow box.
The different models of cultivation tables are suitable for, for example, 8 six-liter pots up to 45 six-liter pots or 4 eleven-liter pots up to 28 eleven-liter pots.