Autopot 1Pot system
At Raja Trading we sell different types of 1 Pot systems from the Autopot brand. We are happy to help you find the right 1 Pot system or systems from AutoPot!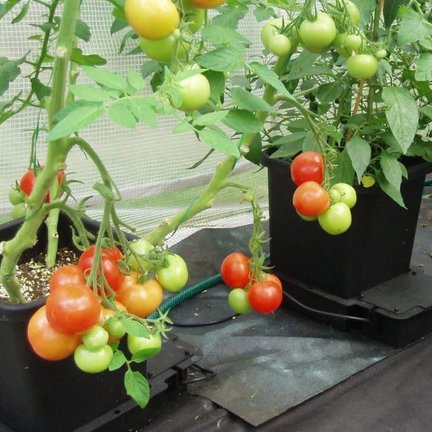 As with all AutoPot watering systems, the 1Pot module operates without electricity without wasting a drop of water or fertiliser. The benefits of this efficiency are twofold. You have fewer costs and are not dependent on utilities.
Optionally choose a flexitank collapsible water tank
Choose optional 8,5-litre pots instead of 15-litre pots
Choose additional AutoPot extension sets to easily expand the system
The 1Pot module is suitable for various types of plants in different sizes. Flowering plants and shrubs thrive and produce an abundance of flowers and leaves. The modules come with 15 or 8.5-litre pots, so you can easily alternate between different crops. If your plants are large, reach a greater height, or grow over a longer period then the 1Pot Module is an excellent option. AutoPot modules require no piping for recirculation or wastewater.