Grow Tents Kits Without Lamp
Looking for a complete grow tent without a lamp? Check out our newest collection and order your competitively priced grow tent without a grow light online!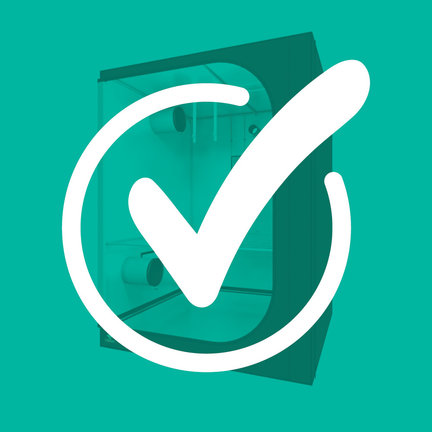 Complete grow tents without lamp
These grow tent sets are ideal if you already have a grow light. You can choose which grow tent you want. The collection contains Secret Jardin, Mammoth or Homebox tents of your choice. We offer these complete sets for the best price and with free shipping up to 30 kilos in the Benelux and Germany.
---
Ventilation system and carbon filter from Can-Fan
The grow tents in these sets are supplied with a ventilation system from Can-Fan. With the external Cli-Mate 4A fan controller with a thermostat, you can easily regulate the climate in the grow room. 
We gladly help you find a complete grow tent that meets your wishes and requirements!