Grow tent 90x90 Kits
A grow tent with the size of 90x90 is perfect for a grow lamp wattage of 400 Watt. You don't pay too much power because every surface is used optimally with this surface. A nice size grow tent that does not take up too much space.
Budget Set

369,-

• Complete grow tent kit 90x90x180 cm • Mammoth Lite 90+ Plus • Including HPS lamp s...

Compare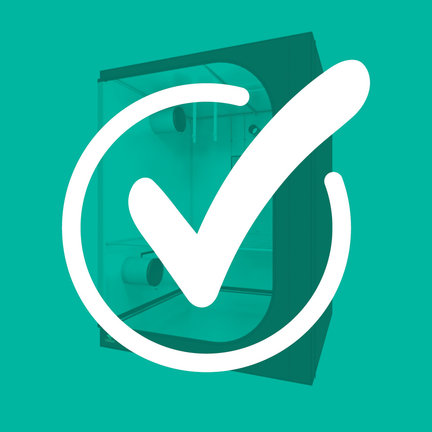 Grow tent 90x90 kits
A perfect size for a grow tent with which you can grow some vegetables and herbs yourself. Does not take up much space. Is not too big and not too small. Not too much power consumption. And also because of the price the ideal size for a complete grow tent. A grow tent in this size has an area of ​​0.88 m2. Perfect for a grow lamp wattage of 1x 400 or 2x 75 Watt. This means you do not pay a high electricity bill, because every watt is used optimally on such an area.
The size of the Secret Jardin DR90 is incidentally 90x90x180 and therefore it is 20 cm higher than one of the Mammoth tents. The complete Mammoth grow tents are 90x90x160 as a size. If you prefer a somewhat higher tent, take the Secret Jardin.
All our complete grow tent sets have been put together with care and the various components, such as filter, lamp, tube fan and exhaust, are coordinated with each other. Only A-quality products. When purchasing a complete grow tent you now get a hygro / thermometer and a fan for free.