Grow tent 80x80 kits
An 80x80 grow tent is just a bit larger and has less heat buildup than a 60x60 tent. This means that a 400 Watt HPS grow light fits perfectly but this wattage also fits well with the surface of 0.64 m2.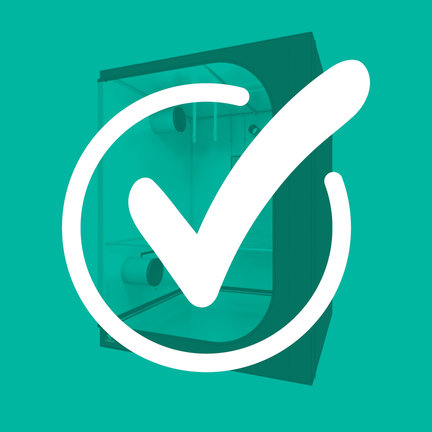 Grow tent 80x80 kits
An 80 by 80 cm grow tent is slightly larger and you will experience less heat build up than with a 60 by 60 cm tent. Because there is a little more space, you can reach everything a little easier and you can lose the climate system more easily.
A grow tent with this size has an area of ​​0.64 m2. This means that a 400 Watt HPS lamp fits perfectly. This wattage is more than enough for this surface. Do you want to use the power more economically? Then choose not a 400 watt but 250 watt grow lamp. Slightly less return, but a lot more economical. This complete grow tent is suitable for 4 large or maximum 8 small plants.
The Mammoth Ivory is made from a different type of tent cloth than the Mammoth Lite. The Ivory is equipped with White TPU and the Lite with 210D Silver. These sets consist exclusively of A-quality parts such as a Can-lite filter, a Can-fan tube fan and an ELT vsa. With these fully equipped grow tents you receive a hygro / thermometer and a fan for free.