Grow tent 150x150 kits
A 150x150 grow tent really provides the space to achieve nice growing returns. We offer variants with 600, 2x 400 or 2x 600 watts.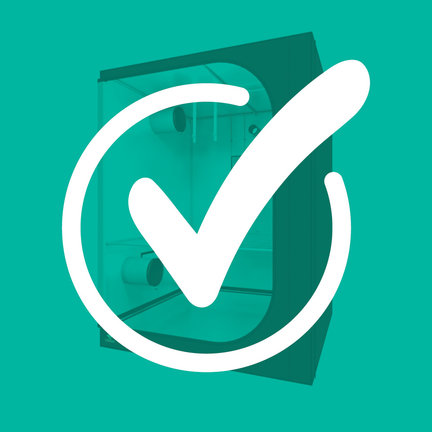 Grow tent 150x150 kits
The surface area of ​​the 150x150 grow tents is 2.25 m2. So a 150x150 grow tent really offers the space to achieve a nice return. Do you prefer a slightly higher grow tent? Then choose a Secret Jardin Dark Room. This Secret Jardin tent has a height of 235 cm. Prefer a tent with a white interior? Then choose the Mammoth Ivory.
We supply the complete Secret Jardin grow tent with 2 lamps. With the complete Mammoth tent you can choose from 1 or 2 lamps and from 1x 600, 2x 400 or 2x 600 Watt. 1 x 600 Watt is a good choice if you want to keep electricity costs low. Would you rather opt for more light, a better distribution and therefore better results? Then take a grow tent with 2 x 400 or 2x 600 Watt grow lights. Something for everyone.