How to set up your grow tent for growing vegetables yourself
What is the minimum required to be able to grow and harvest home-grown vegetables and herbs indoors?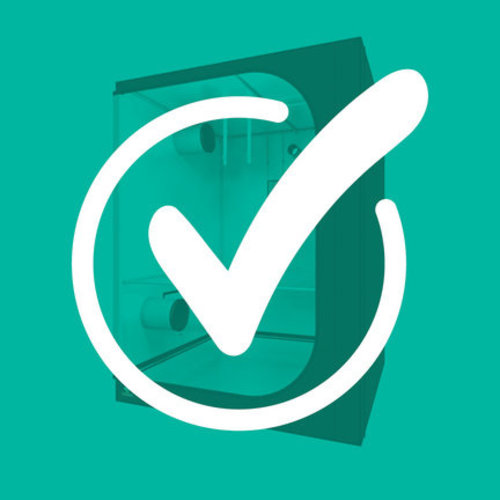 Most vegetable crops cannot cope well with cold and rain, which means that they cannot be grown outside in the Netherlands for much of the year. In order to make it possible to grow vegetables all year round, grow tents with growing lamps have been developed for indoor use. The plants need a lot of light and indeed thrive at room temperature.
Vegetable crops such as tomatoes, peppers and cucumbers are ideal for growing at home. It is not easy, but if you follow some basic rules from this manual, you must succeed.
---
Growing
Before the fruits can be picked from the tent, the plants will first have to be grown. For tomatoes, pepper and bell pepper plants, for example, the time from seeding to ripening of the first fruit is around 10 weeks.
---
Sow
Good sowing soil is needed for sowing. Cutting plugs are a ready-made potting compost especially for sowing and cuttings. Dispense sufficient soil in a seed box to be covered. After moistening the soil, it must acclimatize at a temperature of around 20 ° C. Spread the seed on top and cover with a maximum of half a cm of soil. Cover the whole with, for example, a plastic lid or glass plate. The lid or glass plate ensures a sufficiently high temperature and also ensures that the seed substrate does not dry out. Make some air during the day by placing the cover ajar.
Sowing can already be done in the grow tent, but make sure that the light does not shine too brightly on the young plants; they can then burn and dry out.

---
Transplanting
It can be transplanted when the first real leaf pair appears. This is about 14 days after sowing. The transplanting is preferably done in 1.5L pots with a diameter of 12 cm, filled with a high-quality substrate. ground come out.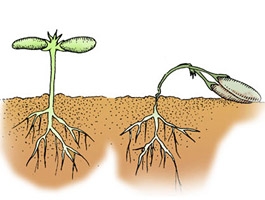 ---
Potting
Depending on the variety grown, the plant can be potted in the pots two to four weeks after transplanting. Choose at least 6 liters of pots. Then the plants have sufficient moisture buffer for the entire growing period and do not become top heavy too quickly.
---
Construction and set up of the grow tent
There are already a number of manufacturers who sell easily buildable grow tents. But with a tent alone you are not there yet. To make it easy for you, we also offer complete grow tent sets. What is the minimum required to be able to grow and harvest home-grown vegetables and herbs indoors?
---
A grow tent
A grow tent consists of a metal frame with a fire-retardant and light-reflecting fabric around it. In a grow tent of 1.20 x 1.20 m you can already have quite a few passes. With this you can easily grow 20 kilograms of tomatoes, for example, provided the correct layout has been selected.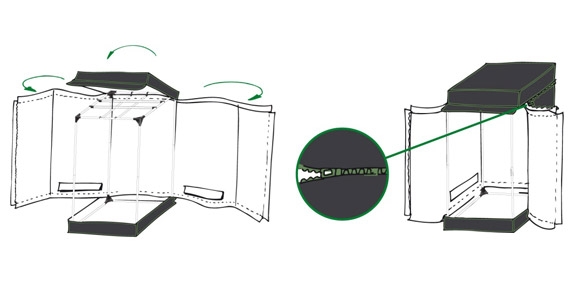 ---
Lighting
For a good development, most plants need around 14 hours of light per day. A 400 watt or 600 watt grow light provides sufficient light: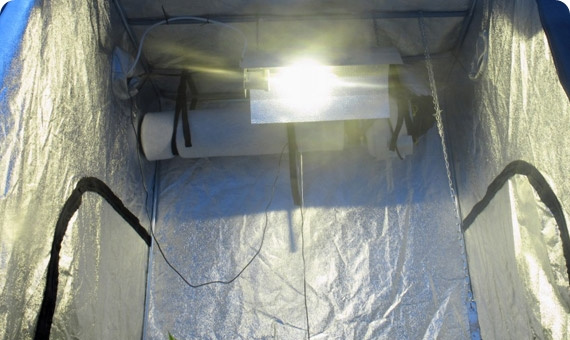 The grow lamp is essential. After all, no daylight is available in a closed tent. An electronic ballast device is also required for properly functioning lighting.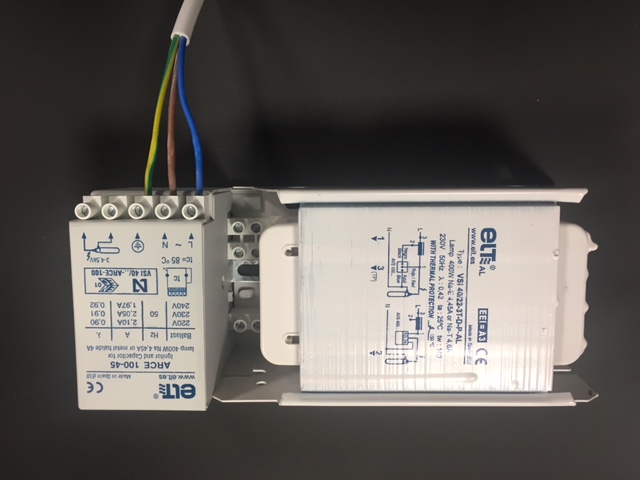 This allows the lamp to be connected securely to the electricity grid and a timer switch allows you to switch the lamp on and off in time.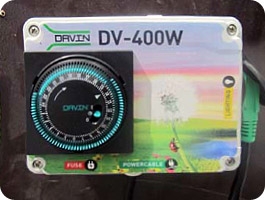 ---
Temperature
A vegetable crop such as tomato or pepper originates from a tropical climate and grows best at an average temperature of 24 ° C during the day and 20 ° C at night. The night temperature must be at least 16 ° C. The room temperature of the space outside the grow tent is usually warm enough, but the grow lamp can produce so much heat that supply of cooler air and removal of warmer air is desired. The temperature can be influenced by hanging the ballast in or outside the grow room. The required air flow can be obtained with a tube fan. The image below shows the supply and removal of air in blue.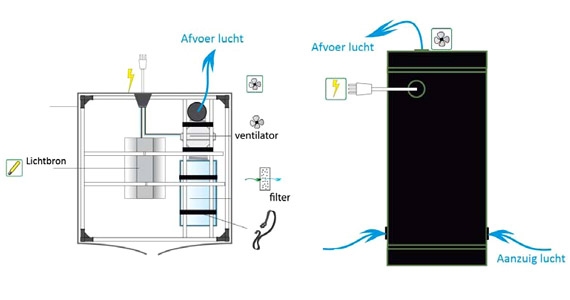 A basic temperature control can be obtained with a thermostat, which adjusts the ventilation speed at high temperature (fan starts to run faster) or low (fan is slowed down). An example of a thermostat is shown below.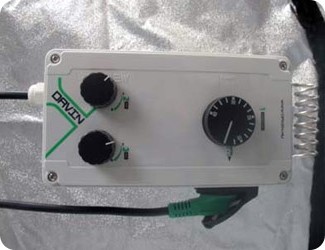 ---
Carbon filter
The main reason for using a carbon filter is protection against toxins. The tents are intended for indoor use and there is a chance that fungi, bacteria and insect pests will end up in the plants. These substances are spread throughout the living environment. This can have a negative effect on people's health. In particular spores and aflatoxins from fungi (which you always have in a wet room) can be pathogenic in sensitive individuals. A filter prevents it from spreading.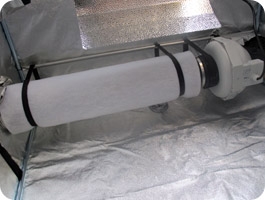 If crop protection has to be carried out, you can prevent the agents from spreading with a carbon filter. By the way, very few plant protection products are allowed to use at the moment, pay attention!
---
Humidity
Plants grow best at a relative humidity (RH) of 70%. The RV in a growbox is usually lower (40 to 50%). A small layer of water on the ground or a nebulizer can then help to increase the RH in the grow box.
---
Watering
Watering with food in it can of course be done manually, but an irrigation system is recommended for a crop that is as balanced as possible. Moreover, watering once a week with large plants is not enough.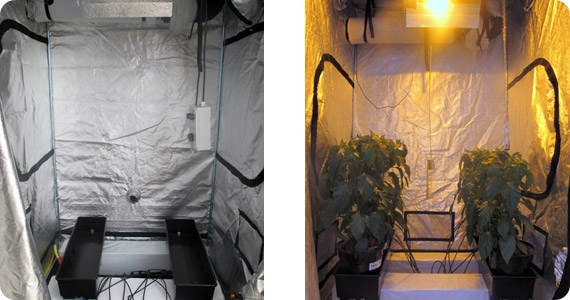 ---
Assemble the grow tent yourself
To assemble a grow tent yourself you can view our range or contact us here.