Budbox 100 Series Grow Tents
Hobby starter grow room, for cfl, 250 watt hps and led. available in white and silver. 16 mm steel frame.
500,-

• BudBox Pro Titan 1 series of empty grow tents. • Available in 200x200 cm with a heig...

Compare

10% Sale

629,- 690,-

• Nice size grow tent of high quality and competitive price. • The BudBox PRO Titan 1 ...

Compare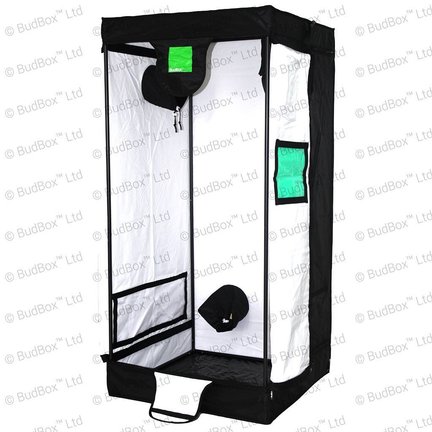 BudBox Pro 100 series Grow Tents
This series is based on a cultivation area of 1 square meter. The standard height of the 100 series is 200 cm.
Hobby starter grow room, for cfl, 250 watt hps and led
All sizes are available in either Pro White or Silver
16 mm steel frame for the smaller models