Greenhouses for garden & balcony
You will certainly find your garden or balcony greenhouse on our website. From budget-friendly to professional greenhouses. At Raja Trading it is all possible. Is the greenhouse you are looking for not listed? Let us know!
1.099,-

Acd prestige garden greenhouse Miccolo M02 with aluminum frame for city gardening.

Compare

LOWEST PRICE GUARANTEE
10 YEARS OF ONLINE EXPERIENCE
VISIT OUR REAL SHOP

2.599,-

Compare

1.999,-

Compare

1.499,-

Compare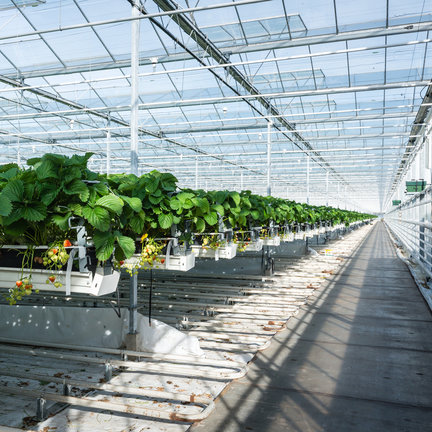 Greenhouses for garden & balcony
Grow your own vegetables and herbs in a garden or balcony greenhouse
As long as it freezes, there is not much to do in your garden. As soon as the days start to lengthen, you can start enjoying goodies from your own garden or balcony greenhouse. You can also start sowing a new series of vegetables.
You can also start with a number of preparations yourself. The compost can be turned over and you can spread the manure here and there. Where there will be early seedlings, there should not be too much fertilizer. Just before cucumbers and peppers, for example, will be planted, there is still plenty of time to add some compost.
When you start preparing your greenhouse, it is certainly important to remove the upper layer of the earth. This is because this layer often contains many salts, diseases and weed seeds. In addition, cleaning the glass of your greenhouse is also not a superfluous luxury. The little light that comes in during the short winter days is very important for your young plants.