Peat Pots
Check out our round or square peat pots of the brands Jiffy, Romberg & Nature. The peat pots are 100% biodegradable.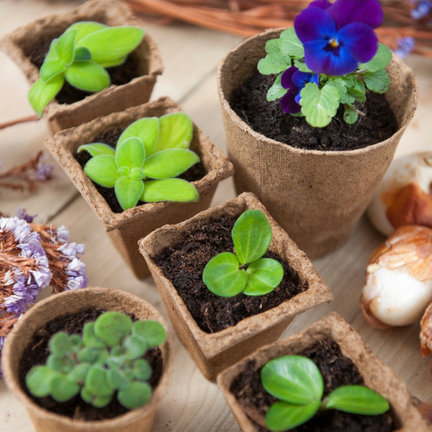 Peat pots are easy to transfer to full soil or larger pots without damaging the roots of your plant.
100% compostable.
An environmentally friendly alternative for the plastic pot.
Available in various shapes and sizes.