ELT Voorschakelapparaat 400W VSA
ELT 400-watt ballast
A ballast or transformer for the purpose of bulb 400 Watt HPS. 1.80 Consumption Amps required line voltage is 230 VAC / 50 Hz.
Div>
Includes ballast, starter and a pulse capacitor quality. Li>
ENEC mark (70-2000W) and CE certified. Li>
Kan in a 220-V or 240 V and 60 Hz version can be produced. Li>
Longer service life, power-saving, quickly in mounting. Li>
Shipping
Shipping
After receiving your payment and preparing your package you will always receive a track and trace code for following your order. Our shipping partners are DHL, DPD and POST.NL
The delivery time of your order depends on the items ordered. We aim for delivery within 1 to 2 business days. If an item is not in stock, it will take longer. Some items are delivered directly by our partners.
Product tags
Product tags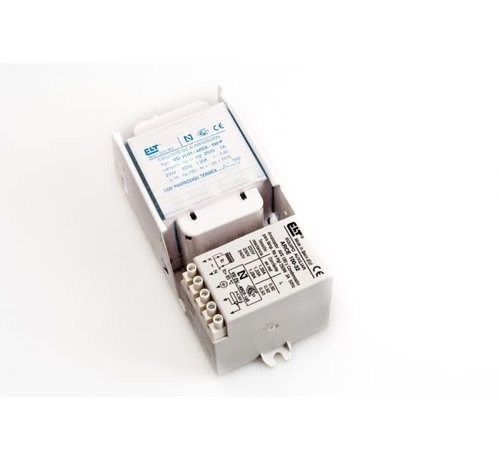 This is it!
ELT Voorschakelapparaat 400W VSA
€ 44,95 Add to cart
Reviews
User reviews
There are no reviews written yet about this product.