989,-

• Osram and Lumileds Diodes • 1091x1182.4 x51.9mm • 13.5 kg • Full Spectrum • 60...

Compare

-7% Sale

459,- 425,-

The Lumatek ATTIS 300W LED is a compact high quality grow light with a full light spectrum...

Compare

336,-

The Lumatek Aurora all-in-one kit contains a 315 Watt CMH grow lamp, a 315 Watt electronic...

Compare

458,-

Dimmable Lumatek DE CMH Digital Ballast of 630 watts and 240 volts with 3 positions from 8...

Compare

224,-

Dimmable Lumatek digital ballast of 600 watts and 400 volts with 4 positions; 400W, 400SL,...

Compare

479,-

Dimmable Lumatek DE CMH Digital Ballast of 630 watts and 240 volts with 3 positions from 8...

Compare

121,40

Dimmable digital ballast of 400 watts and 240 volts with 4 modes; 250W, 250SL, 400W and a ...

Compare

387,-

Digital Control Panel by Lumatek. Easily control the light intensity, temperature, light t...

Compare

159,-

Dimmable digital ballast of 600 watts and 240 volts with 4 modes; 250W, 400W, 600W and 660...

Compare

183,-

Dimmable Lumatek digital ballast of 600 watts and 240 volts with 4 positions; 250W, 600W, ...

Compare

-22% Sale

209,- 163,-

Dimmable Lumatek CMH digital ballast of 315 watts and 240 volts with 6 positions from 50% ...

Compare

101,90

Dimmable digital ballast of 250 watts and 240 volts with 4 modes; 150W, 175W, 250W and a S...

Compare

LOWEST PRICE GUARANTEE
10 YEARS OF ONLINE EXPERIENCE
VISIT OUR REAL SHOP

356,-

Dimmable Lumatek DE CMH Digital Ballast of 630 watts and 240 volts with 3 positions from 8...

Compare

-8% Sale

285,- 261,-

Dimmable twin digital ballast of 600W and 240V with 4 positions; 250W, 400W, 600W and an S...

Compare

19,30

Good quality CMH lamp adapter. Outstanding service. Fast delivery. Order here immediately!

Compare

14,20

High quality and reliable digital timer. Switch on electrical devices according to user-se...

Compare

938,-

• Osram and Lumileds Diodes • 998x900x51.9mm • 11kg • Full Spectrum • 465W • E...

Compare

1.162,-

• Osram and Lumileds Diodes • 1091x1182.4 x51.9mm • 13.5 kg • Full Spectrum • 60...

Compare

275,-

Dimmable Lumatek CMH Digital Ballast of 315 watts and 240 volts with 6 positions from 50% ...

Compare

811,-

• Osram and Lumileds Diodes • 998x900x51.9mm • 11kg • Full Spectrum • 465W • E...

Compare

234,-

Dimmable Lumatek DE CMH digital ballast of 630 watts and 240 volts with 3 positions from 8...

Compare

214,-

Dimmable Lumatek digital ballast of 600 watts and 400 volts with 4 positions; 400W, 400SL,...

Compare

203,-

Dimmable Lumatek digital ballast of 600 watts and 400 volts with 4 positions; 400W, 400SL,...

Compare

10,20

Control Link Cable 5 metres For Lumatek Electronic Ballasts and Digital Controllers

Compare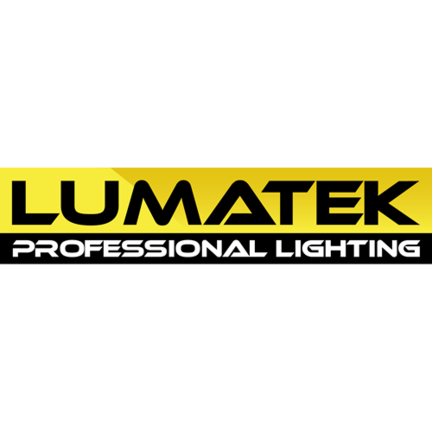 HELPING GROWERS GROW
Lumatek is a well-known manufacturer of lighting and ballasts for the horticulture from England.
Professional solutions for grow lighting for wholesale, indoor growing and large horticultural projects. Since 2004.
We sell the best Lumatek grow lights, ballasts and accessories at Raja Trading and you will find these in the webshop.
LED
With the advances in technology and fixture performance, high quality LED horticultural lighting is now a credible option offering significant return on investment to cultivators.
Lumatek full spectrum horticultural LED solutions balance light quality (spectra) with light quantity (intensity and duration) sufficient to provide single-source lighting for entire grow cycle from vegetative through flowering period.
BALLASTS
The Lumatek digital ballasts provide a stable precise voltage to the lamp creating a higher PAR/PPF output and yet is far more energy efficient than most other ballasts on the market.
Featuring intelligent start up and soft-dimming facility our ballasts run extremely efficiently generating much less heat than other conventional ballasts and run silently.
It also features full circuit protection including open/short circuit, over temperature, over/low voltage, end of lamp life/ rectification, EMI/EMC suppression and CE certification.
FULL-KITS & COMBO-KITS
Lumatek digital grow lighting solutions are available as individual components or as Combo-Kits including ballast and lamp or Full-Kits with reflector.