24,95

100% recycled stylish hanging flower pot with smart Slo-Flo irrigration system. White larg...

Compare

-40% Sale

16,95 10,20

Boskke Sky Planter Recycled Small Green. Welcome to the world of Boskke!

Compare

22,40

100% recycled stylish hanging flower pot with smart Slo-Flo irrigration system. White medi...

Compare

76,50

Large handcrafted high quality ceramic terracotta flower pot. Save space in an elegant and...

Compare

18,40

100% recycled stylish hanging flower pot with smart Slo-Flo irrigration system. Black smal...

Compare

-23% Sale

19,40 14,90

Stylish transparent Till Planter Flowerpot 12 cm with Slo-Flo irrigration system

Compare

25,50

100% recycled stylish hanging flower pot with smart Slo-Flo irrigration system. Black larg...

Compare

38,80

Small handcrafted high quality ceramic terracotta flower pot. Save space in an elegant and...

Compare

-3% Sale

18,95 18,40

100% recycled stylish hanging flower pot with smart Slo-Flo irrigration system. White smal...

Compare

76,50

Large white high quality ceramic Spool Planter flower pot. Fully enjoy your plants with mi...

Compare

51,-

Literally Boskke grow the plants in a transparent manner. See what's happening under the g...

Compare

-17% Sale

26,95 22,40

100% recycled stylish hanging flower pot with smart Slo-Flo irrigration system. Black medi...

Compare

LOWEST PRICE GUARANTEE
10 YEARS OF ONLINE EXPERIENCE
VISIT OUR REAL SHOP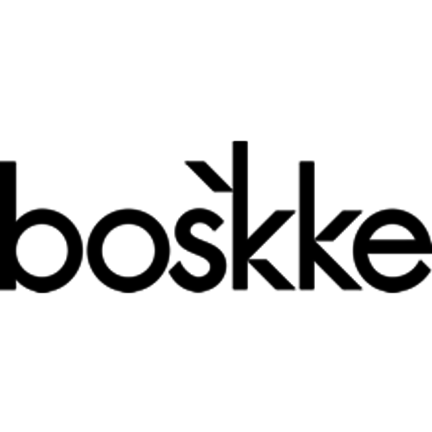 Boskke
See more green in our cities. In our houses. In our offices.
Keeping plants improves our quality of life, but when space and time are both limited, we have to find new ways to garden.
That is why Boskke ('small forest' in old English) was made. To introduce plants to the cities we live in by creating beautiful and functional garden products that understand the challenges of city life.