579,-

Simple hands-free monitoring and dosing of the pH in the nutrient solution. Our smart Blue...

Compare

112,50

Bluelab Truncheon EC Meter. The World's Favorite Nutrient Meter! The quickest and easiest ...

Compare

285,-

The Bluelab Pulse meter measures conductivity (EC), moisture and temperature at the roots ...

Compare

10,90

KCI storage solution by Bluelab for the storage of pH and EC meters. 100 ml bottle.

Compare

169,-

The Bluelab Soil pH pen meter measures the pH level and the temperature in the substrate.

Compare

71,90

Use this electrode in combination with your other Bluelab products

Compare

259,-

Multimedia Bluelab Ph Meter. Fast, accurate pH measurement in nutrient solution, soil or r...

Compare

10,90

• Pack size: 250 ml • Calibration solutions for Bluelab pH meters • Accurate measure...

Compare

10,90

• Bottle size: 250 ml • Calibration solutions for Bluelab EC meters • Extends the li...

Compare

109,-

Bluelab Handy pH pen. The Bluelab pH meter is the latest innovation in the hand held pH me...

Compare

10,90

• Bottle size: 250 ml • Calibration solutions for Bluelab pH meters • Extends the li...

Compare

95,-

Handy Conductivity Bluelab EC Pen. The Bluelab EC Pen is the latest innovation handheld EC...

Compare

LOWEST PRICE GUARANTEE
10 YEARS OF ONLINE EXPERIENCE
VISIT OUR REAL SHOP

23,90

KCI storage solution by Bluelab for the storage of pH and EC meters. 250 ml bottle.

Compare

349,-

The Bluelab Guardian combo meter monitor continuously measures pH, conductivity and temper...

Compare

289,-

The Bluelab Combi Meter is a handheld pH-meter, EC-gauge and temperature gauge in one. The...

Compare

16,90

Cleaning and calibration set for pH meters. Longer life of your equipment with the Bluelab...

Compare

16,90

Cleaning and calibration set for EC meters. Longer life of your equipment with the Bluelab...

Compare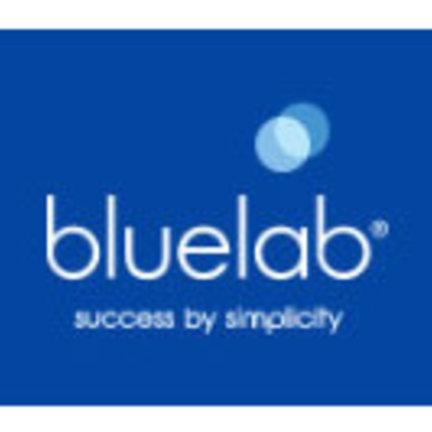 Bluelab PH & EC Meters for optimum plant growth
Bluelab has more than 30 years of experience in the production of robust and reliable testers and accessories for nutrient solutions for the hydroponic industry. The Bluelab products measure parameters such as pH, conductivity (EC or ppm) and temperature.
Bluelab meters and monitors are made in New Zealand and distributed worldwide. Our specialists have received full training from Bluelab.
What is PH
PH, an abbreviation for potential hydrogen, is the measurement of the acidity in a solution. A neutral pH is 7.0 pH.
Why is pH important?
It is important to maintain nutrient solutions at pH value, with the elements in the nutrient solution always being available to the plant. If the solution is too acidic or too basic, the nutrient uptake of the plant can 'get stuck'.
The elements that we add to a solution increase or decrease the pH measurement of the solution. Only an accurate measurement of the pH level gives complete control over the outcome.
What is conductivity?
Conductivity (measured in ppm, EC, TDS, CF) is the total soluble salts contained in a liquid solution. Pure water contains no salts, so it has a conductivity measurement of zero. By adding soluble elements to the water, electricity can move through the solution, giving it a conductivity score.
Why is the EC important?
For each crop there is a range in which the nutrient solution is optimal. Sufficient nutrient for growth and flowering, but not so strong that the concentration of salts in the plant becomes too high. Electronic meters are available to measure the conductivity of the nutrient solution.
Success by Simplicity