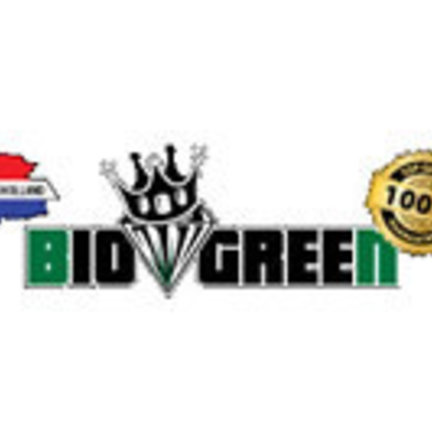 Biogreen food
For all mediums
30 years of experience in the field of breeding
Highly concentrated, complete organic food of high quality
Contains no harmful file parts
The high-quality undiluted liquid plant food from Biogreen has a favorable price / quality and is very economical to use. Biogreen has been developing and producing organic organic fertilizers since 1985. Biogreen supplies a wide range of quality products such as nutrients, plant stimulators and plant care products for various growing media for soil and hydro.
Biogreen has its own research and development department. There the products are developed and existing products are further developed and extensively tested. Biogreen is a very complete line for both beginners and advanced.
Biogreen plant food is applicable in all watering systems and does not leave any deposits or residues. The Biogreen diet is suitable for all culture media.