10,95

CalMag provides your plants with calcium, magnesium, iron and other trace elements. Enrich...

Compare

49,95

BAC Starter. All in one plant diet. Perfect to try.

Compare

24,50

This plant nutrition starter kit contains organic grow-and bloom nutrients and the PK boos...

Compare

67,50

Plant enhancer that can be used in any cycle of the plant. Biodegradable. 1 litre bottle.

Compare

15,-

Used to enrich soil and coconut.

Compare

34,90

Plant enhancer that can be used in any cycle of the plant. Biodegradable. 500 milliliters ...

Compare

8,90

Provides all essential and easily absorbable organic nutrients during the growing cycle of...

Compare

16,50

Organically provides all essential nutrients during the bloom phase of your plants!

Compare

19,90

Funky Fungi BAC fungi 50 grams • Use 5 grams per plant around the roots • Consists of ...

Compare

89,95

Bac foliar spray is a plant enhancer that ensures a stronger plant with beautiful green le...

Compare

49,90

Provides all essential and easily absorbable organic nutrients during the growing cycle of...

Compare

65,-

Stimulates the growth of total micro organisms living in the soil, therewith improves the ...

Compare

LOWEST PRICE GUARANTEE
10 YEARS OF ONLINE EXPERIENCE
VISIT OUR REAL SHOP

19,90

CalMag provides your plants with calcium, magnesium, iron and other trace elements. Enrich...

Compare

31,90

Frooting Power is a bloom booster that hardens, enlarges and densifies the fruits and flow...

Compare

9,95

With BAC pH - you can decrease the pH value in the water capillary. Available in 1 liter.

Compare

59,50

Highly concentrated PK booster with high quality trace elements to promote growth, flavour...

Compare

59,-

Bac root stimulator improves the absorption of nutrients by the roots and protects against...

Compare

24,90

Bac final solution ensures rapid fermentation of waste elements and improves the absorptio...

Compare

26,90

Bac foliar spray is a plant enhancer that ensures a stronger plant with beautiful green le...

Compare

37,90

This organic PK booster is a bloom stimulator that improves the smell, taste and quality o...

Compare

12,90

Provides all essential and easily absorbable organic nutrients during the growing cycle of...

Compare

9,90

two highly concentrated and complete coco A & B nutrients; Bloom A & Bloom B. Perfect for ...

Compare

23,90

Silicon plant booster for the entire cycle. Activates the soil life and strengthens plant ...

Compare

289,95

Organic wetting agent / soil improver made of Yucca extract (schidigera) in a 5 litres jer...

Compare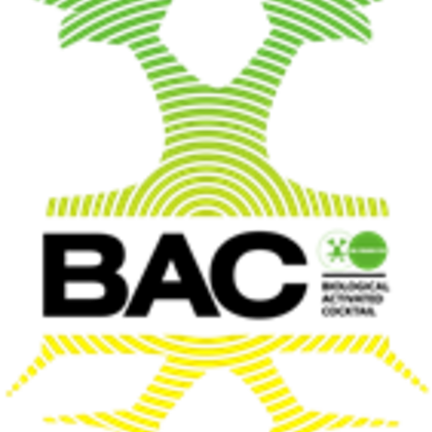 BAC organic plant fertilizers
BAC stands for Biological Activated Cocktail. The focus at BAC is therefore on organic cultivation. With over eleven years of experience and years of building up knowledge in rose cultivation, BAC has now grown into an international specialist for experienced growers.
The specialist in the field of organic plant nutrition
BAC is a producer of plant enhancers, plant stimulators, plant nutrition and organic fertilizer.