Atami Ata Rootbastic
Atami Ata Rootbastic
Available per 250 ml, 500 ml and 1.25 liter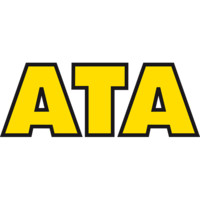 The Ata products have been developed for the grower who wants to easily and quickly grow, but still want to have a good end product. Return for a good value for money.
Atami has in addition to the marks B'Cuzz, ATA and ATA NRG, also other three marks in the form of a product, namely Bloombastic, Rootbastic and Bi-Bloombastic! The Bastics are for different purposes.
Following the successful Bloombastic presents your usual food supplier Atami, now with great pride a new variant. ROOTBASTIC !!
This high quality root supplement promotes the development of the roots and root hairs.
This means a larger root system and many small capillaries as a result of which all the nutrients can be optimally absorbed by the plant.
In addition, this product will increase the resistance so that the plant is less susceptible to stress from the outside.

Application
The first three weeks of the growth stage of the crop.
Shake well before use.
Dosage
0.1 to 0.3 ml per liter of nutrient solution.
Provides an increase E.C. value on the basis of nutrient solution.
Growing
The first three weeks of the growth stage of the crop
Composition
Laminara Digitata, Ascophyllum Nodosum Potassium hydroxide, Potassium sulphate, Phosphoric acid, Diamonium Phosphate, Boric Acid, Copper salt of EDTA, Iron salt of EDTA, Manganese salt of EDTA, Zinc salt of EDTA, Sodiummolibdate, Clay mineral (stabilizer) , water.
Further information
Store at room temperature.
Shake well before use.
Keep out of reach of children.
Not to take.
The manufacturer is not liable for any damage caused in accordance with our terms and conditions.
After opening a limited shelf life.
For an explosive root growth
Quality guaranteed
The stimulators and liquid nutrients of Atami are sealed under the twistable and packaged light-tightly, so the quality is guaranteed.
For growers who want to grow fast and easy!
Delivery per 250 ml, 500 ml and 1.25 ltr