Atami Ata Bloombastic 1250 ml
Atami Bloombastic Ata
Available per 325 ml, 1.25 liter and 5.5 liters of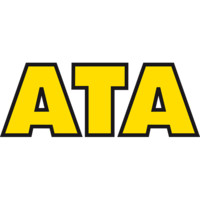 Bling Bling for your plants
The Ata products have been developed for the grower who wants to easily and quickly grow, but still want to have a good end product. Return for a good value for money.
Atami addition to the brand B'cuzz ATA and ATA NRG, three other brands in the form of a product, namely Bloombastic, Rootbastic and Bi-Bloombastic! The Bastics are for different purposes.
Bloombastic is a high-quality cocktail of bio-minerals, and bio-stimulators which is suitable for the last flowering and ripening phase (4 to 6 weeks). Bloombastic increases the sugar content of your crop and therefore the weight and the smell.
Due to an explosion of sugar and flower production Bloombastic provides thick, dense, sweet fragrant flowers. In comparison with other liquid flowering products Bloombastic contains over 50% more bio-minerals (phosphorus and potassium), in which absolutely no bulking agents have been used (sodium and chlorine).
Bloombastic also has an enzymatic influence in several areas, and therefore has a stress-preventing and recovering the plant.
Application
Can be used daily as a supplement to the regular nutrition throughout the flowering stage for the irrigation of the crop. Bloombastic is to be used for cultivation on soil, water and coconut, and suitable for all the irrigation and / or irrigation systems.
Dosage
Add 0.5 to 1.0 ml to 1 liter of nutrient solution
Provides an increase E.C. value to your basic nutrient solution
Growing
Atami especially recommends the last 4 to 6 weeks of flowering stage (and ripening) the use of Bloombastic for optimal results
ATA Bloombastic can be used on any substrate (Earth, HYDRO and), and is suitable for all irrigation systems
Further information
Store at room temperature and dark
Shake well before use
Not to take
The manufacturer is not liable for any damage caused in accordance with our terms and conditions
After opening a limited shelf life
Quality guaranteed
The stimulators and liquid nutrients of Atami are sealed under the twistable and packaged light-tightly, so the quality is guaranteed.
For growers who want to grow fast and easy!
Available per 325 ml, 1.25 l and 5.5 l